At Clerkenwell Design Week 2023, we unveiled a remarkable range of new products, signifying our brand's evolution towards a more design-led approach to workspace furniture. These innovative designs epitomise our commitment to crafting beautiful furniture that seamlessly integrates practicality and style, catering to the discerning needs of our valued customers.
Kobel
Discover the beauty and versatility of our Kobel table range, offering an array of options to suit any workspace. Choose from four distinct tables, available with a metal or wooden frame. Whether you need a dining table, a high table, or a version with an overhead gantry, our Kobel range delivers. With various sizing options and an extensive selection of finishes for the metal, wooden, and tabletop components, you have the freedom to create a truly bespoke environment.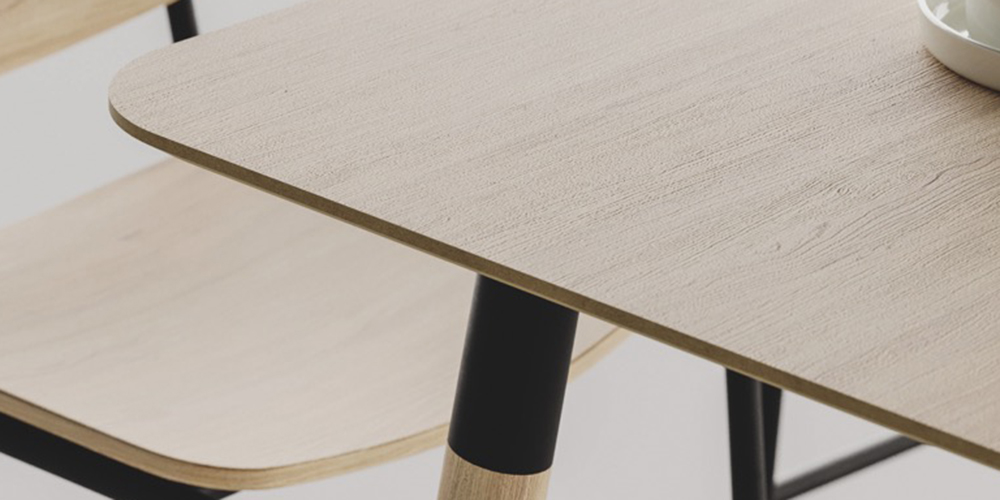 Tower
Experience the flexibility and ingenuity of our modular Tower system, designed to transform office spaces with ease. With interchangeable boxes, you can effortlessly rearrange and relocate elements to create auditoriums, presentation areas, or relaxation zones. Customise your Tower system with foot plates or upholstered seat pads. With a range of finishes available for all components, you can seamlessly integrate the Tower into your workspace while ensuring a captivating atmosphere.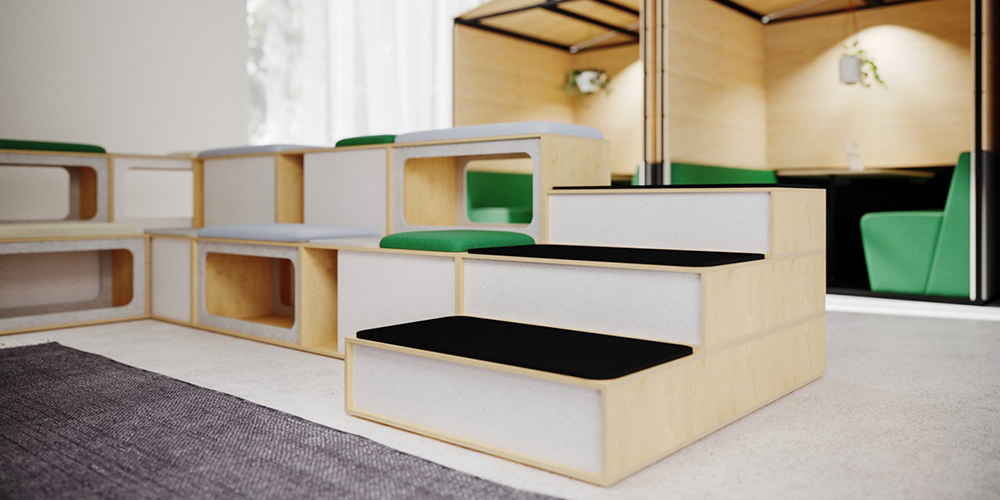 Tallo
Embrace exceptional design and sustainability with our Tallo booth system, a superior replacement for the Cavern. Crafted in the UK, Tallo offers flat-pack convenience for quick assembly. Choose from 1, 2, or 4-seat sizes, with options for open or closed backs, and flat, pitched, or open roofs. The extensive range of finishes opens up countless design possibilities, allowing you to create a space that reflects your style and values.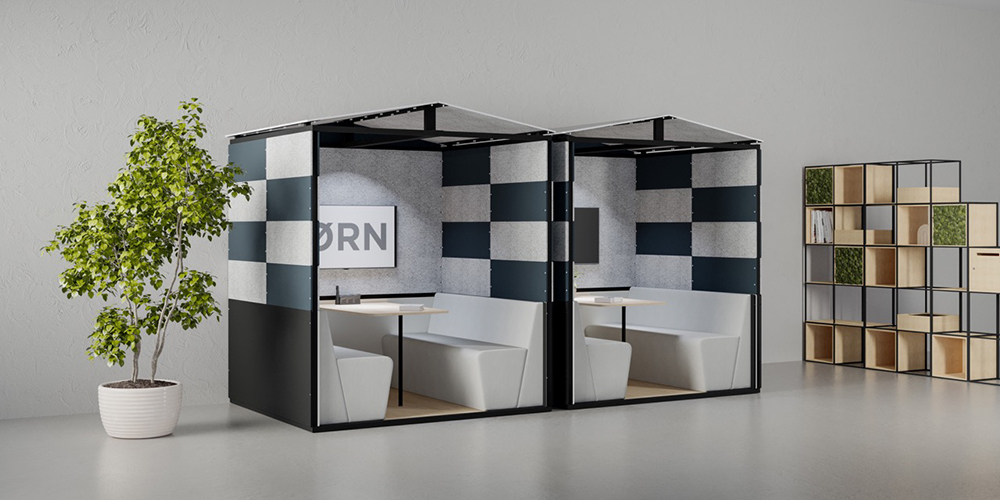 Twyst
Make a statement with our Twyst table range, featuring a distinctive twisted steel frame. With side tables, coffee tables, and bistro table options available in various sizes, the Twyst collection seamlessly blends contemporary aesthetics with enduring appeal. Select from circular, square, or soft-square tabletops, and explore a range of finishes and colours. The Twyst range provides the perfect blend of style and functionality to complement any workspace.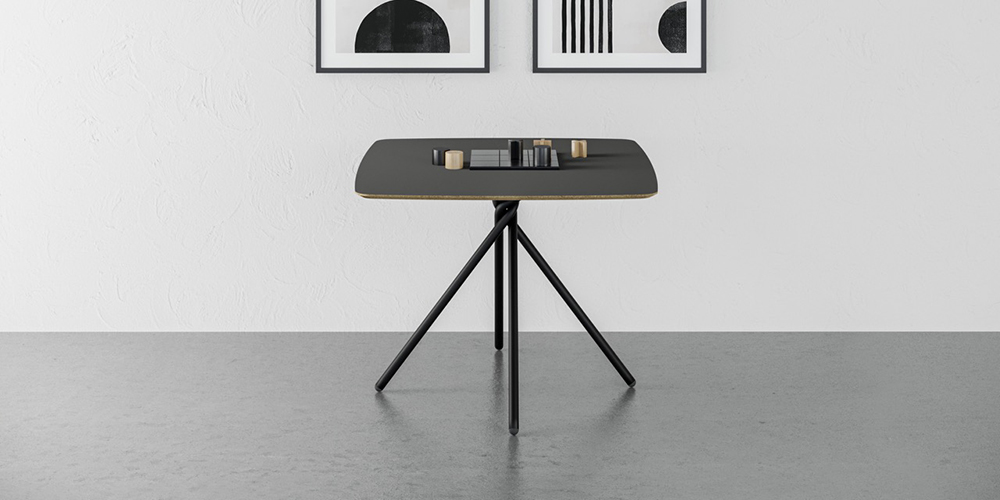 Vyo
Introducing the Vyo sofa range, an epitome of elegance and comfort. With its curved metal frame and distinctive webbed back and seat, the Vyo sofa adds a touch of contemporary sophistication to breakout and lounge areas. Crafted with meticulous attention to detail, our one and two-seat sofas offer both style and relaxation. Experience the comfort and allure of Vyo in your workspace.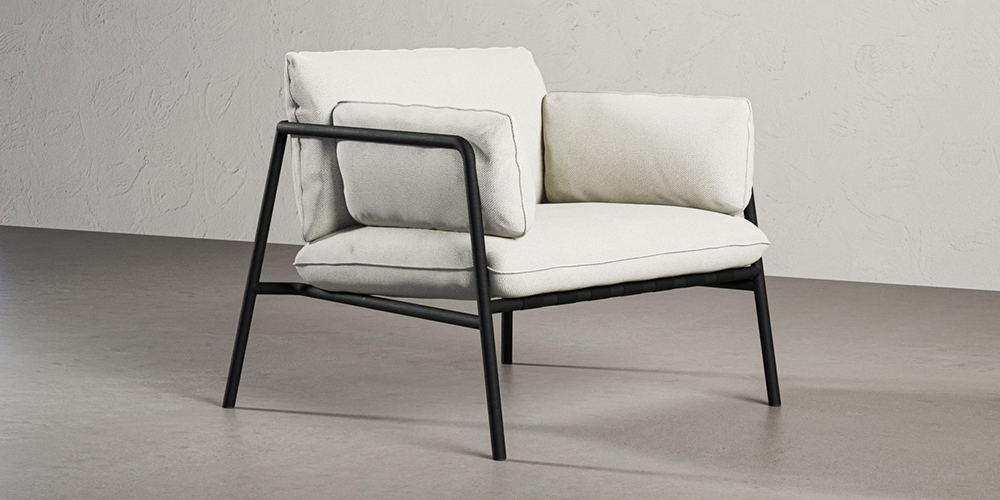 From the versatile Kobel table range to the modular Tower system, the sustainable Tallo booth system, the distinctive Twyst tables, and the stunning Vyo sofa range, each new piece represents our dedication to combining practicality with aesthetic appeal. Explore the limitless customisation options and discover furniture that inspires, enhances productivity, and brings sophistication to your workspace.